Like technology, businesses are about parts working in harmony.
So get to know our components!
About Us
We like to think we're a pretty friendly bunch. Which is why we've decided to focus on the fact a bit more, and try to give you a better idea of what it's like to be us (and to be one of our customers!)
We'll be doing this in a number of ways, but we asked all of our staff to donate a little bit of time to telling you all about them. Now you'll know who you're talking to the next time you give us a call!
Marc Bradshaw
Job title

Director

Favourite part of the job

Providing perfect answers

3 words to describe yourself

Listener, Problem Solver, Pedantic (so pedantic that he used 4 words...)

Dream job

I'm already doing it!

What animal are you?

Cat

What vegetable are you?

Asparagus

What drink are you?

Port

Who's your hero?

Alan Turing
Sam Wilson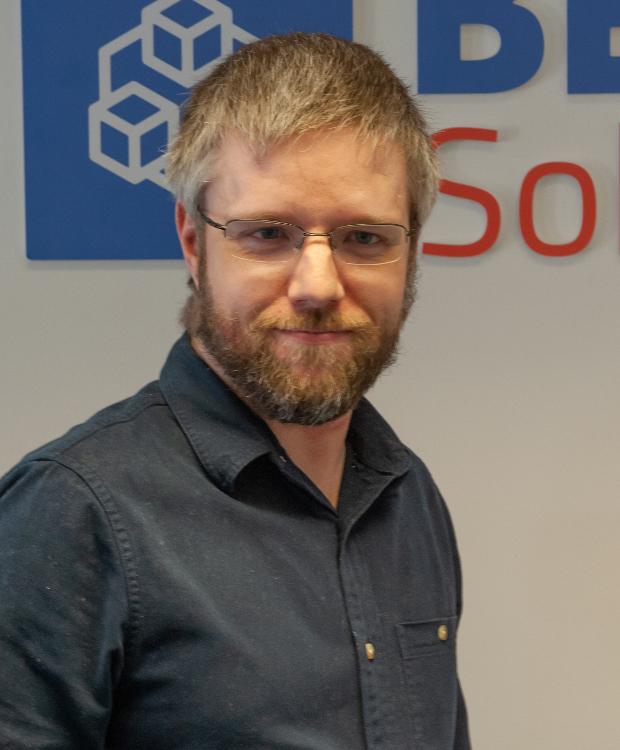 Job title

Systems Developer

Favourite part of the job

Discovering new technology

3 words to describe yourself

Pragmatic, Open-Minded, Conscientious

Dream job

Game Development

What animal are you?

Cat

What vegetable are you?

Potato

What drink are you?

Tea

Who's your hero?

Any computer pioneer
Zarte Siempre
Job title

Marketing Manager

Favourite part of the job

Writing valuable content

3 words to describe yourself

Creative, Committed, Fiery

Dream job

Pub landlord

What animal are you?

Stag

What vegetable are you?

Padron Pepper

What drink are you?

Kir Royale

Who's your hero?

Adam Hills